Ian Brown Is Working On A New Solo Album
27 June 2017, 10:57 | Updated: 27 June 2017, 10:58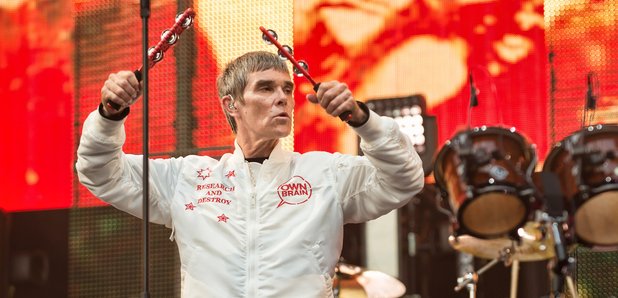 After claiming The Stone Roses were over, reports say the frontman is working on a new project…
Ian Brown is recording new solo material, according to reports.

The 54-year-old singer - who has just wrapped up a series of massive stadium shows with The Stone Roses - is believed to be back in the studio working on new solo music as follow up to his sixth solo album released back in 2009.

FAns of Brown should expect to hear new music soon, as The Daily Star newspaper states he is "recording new material for his first solo record" since My Way.

It's now feared that the Stone Roses' long-mooted third studio album may now never see the light of day.

The I Am the Resurrection singer sparked concern among fans that the iconic Manchester band have gone their separate ways once more following the end of their current run of UK tour dates.

At the end of their show at Glasgow's Hampden Park on Saturday (24 June), the singer told the crowd: "Don't be sad it's over, be happy that it happened."

Distraught fans of the band - who split in 1996 before reforming in 2011 - took to Twitter to discuss Ian's comments. One fan wrote: "I'm actually going into mourning now the Roses have split."

Another posted: "Glad I got to see The Stone Roses twice before they split tonight, still sad though."

There hasn't yet been any official announcement about the future of the band, who have released two new singles, All For One and Beautiful Thing since getting back together.

While the group entered the recording studio for their first new album since 1994's Second Coming last year, an album has yet to materialise.

However, their friend Noel Gallagher previously said the band were very excited by their studio sessions and felt the album was comparable to their self-titled 1989 debut LP.