Stone Roses Documentary To Be Released This Summer
21 March 2013, 17:11 | Updated: 7 August 2013, 17:32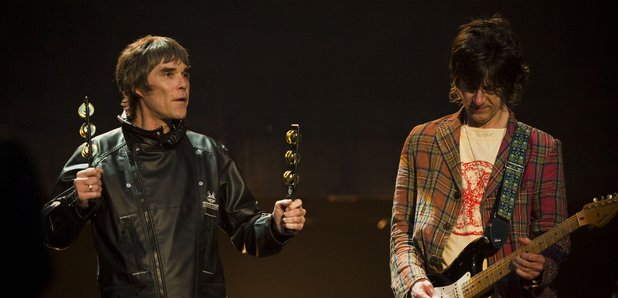 Shane Meadows' documentary on The Stone Roses is to be released on June 5.
The NME reports that the film - entitled Made Of Stone - is to open with a special premiere on May 30 that will be satellite-linked to 100 cinemas around the country.
The doc charts the band's reunion in 2011, their first show at Parr Hall in Warrington and the momentous shows at Heaton Park in June 2012. Fans that attended these gigs will be offered the chance to attend the premiere via Facebook and Twitter.
Meadows told the NME: "This film isn't a history lesson, nor is it a two-hour concert film. It is a film about defying the odds, sticking it to the man and telling the cynics to shut their pie-holes!"