WATCH: Kelly Jones' Story About Richard Branson & His Mum Is Amazing
12 October 2017, 15:55 | Updated: 12 October 2017, 17:45
The Stereophonics frontman has recalled the time he almost missed out on a deal from the tycoon thanks to his mother.
Kelly Jones visited the Chris Moyles Show this morning and reminisced about the early days of Stereophonics.
Asked how the band got signed, the Dakota singer shared the moment Richard Branson called up his house, and almost lost out on a deal thanks to his mum.
Watch our video above to find out why.
"Branson had just left Virgin and he formed his own label called V2," explained the rocker. "He called my mother's house and said, 'It's Richard Branson, can I speak to Kelly, Richard or Stuart?' Like we're the Monkees all in one house..."
He added: "And my mother said, 'Who's this?' He said, 'It's Richard Branson' and she said, 'Yeah right, and I'm Elizabeth Taylor' and put the phone down!"
Just 1,200 tickets will be available for the band's intimate show at Cardiff University's Great Hall, which is in support of Radio X's charity Global's Make Some Noise.
With six number one albums and sales of more than ten million albums worldwide, Stereophonics are one of the biggest Welsh acts of all time. Having celebrated twenty years since the release of their seminal debut Word Gets Around earlier this year, they release their tenth studio album Scream Above The Sounds on 27 October, the week before their intimate Radio X gig.
See Kelly Jones announce the show live on Radio X... with a little help from Chris:

Global's Make Some Noise is Radio X's very own charity, supporting brilliant small projects across the UK, which help youngsters and their families living with illness, disability or lack of opportunity. Find out more here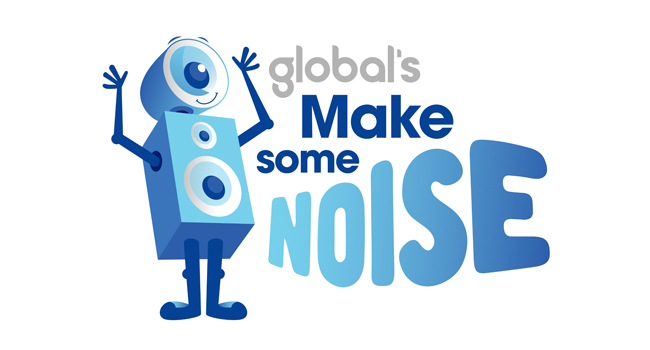 The news comes shortly after the band announced a UK tour for 2018, playing the likes of the London's SSE Arena Wembley, and a homecoming date at Cardiff Motorpoint Arena.
Kelly Jones recently told Radio X's Gordon Smart about the 20th anniversary of the release of the band's debut album, Word Gets Around: "As a performer over the years, you have to be confident in what you do.
"There's more expectancy about what you do, so I think you put more work into it. I put more work into what we do live now than we ever have."