Mum With Incurable Cancer To Meet Stereophonics For Bucket List
12 January 2017, 10:30 | Updated: 5 March 2020, 12:57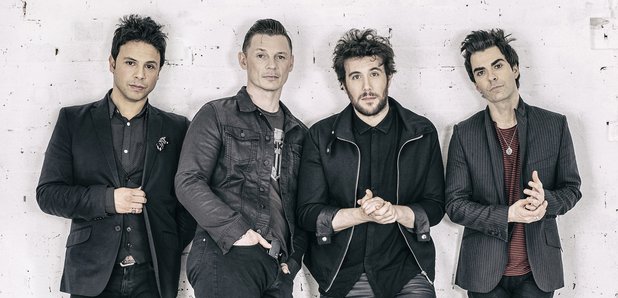 A social media campaign was launched to help 26-year-old Amy Jones meet the Welsh rockers.
A mother who has been diagnosed with terminal cancer is set to meet the Stereophonics, thanks to a social media campaign.
As ITV reports, Amy Jones from Merthyr Tydfil in South Wales, found out the cancer she had was back, leaving her with incurable tumours in her brain, chest and kidney.
Following the devastating news, a social media campaign was launched to help her achieve her bucket list, which includes meeting the Welsh band.
Mum with incurable cancer to meet Stereophonics after social media campaign https://t.co/MBTAEKx1Nm

— Megan Boot (@meganbootITV) January 11, 2017
Jones said of her prognosis: "I still haven't plucked up the courage to ask how long I've actually got, 'cause I feel like it's gonna be hanging over me if that time passes. I'm gonna think i've got borrowed time.
"So I've just preferred to take every day as it comes."
Talking about the campaign started by her supportive family, friends and community, Jones added: "It was hashtags, it was just shared everywhere. I bet they were fed up of hearing my name in the end."
"We had an email saying they were sending the car down for us, they were taking us down to London to meet the Stereophonics, so fingers crossed it will be amazing".