Kelly Jones: I Play Velvet Underground Records To Inspire My Kids
18 June 2013, 12:18 | Updated: 1 September 2013, 23:53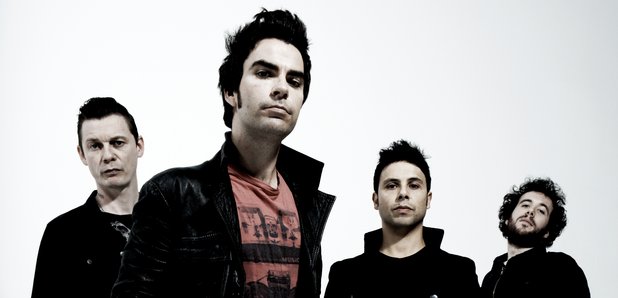 Stereophonics last night played a tiny gig at Under the Bridge in Fulham as part of Radio XM Presents... with Ford SYNC in aid of War Child.
But the Welsh band weren't the only ones soundchecking during the day.
When Radio X's Jo Good went to catch up with the band ahead of the show she caught a glimpse of the 'alternative Jones' act - frontman Kelly's two daughters and their friends having a go on stage.
"[They're] next generation of music makers so you've got to leave them to it, they're like a bit experemental," Richard from the band commented after the youngsters were shut away in a dressing room with Malteasers.
Kelly continued, "express yourself, yeah. Just keep playing Velvet Underground records around the house and see what happens.
"They got quite nervous the other day when one of them actually lliked the One Direction song.
They were whispering to each other 'don't tell him'. I was like 'it's okay to like other music. For a bit. Until you're old enough to know better'. As soon as the calendars go on the wall we'll have to pull them down."
Stereophonics' set list: