Bob Dylan Loves The Stereophonics
23 March 2017, 11:20 | Updated: 23 March 2017, 11:31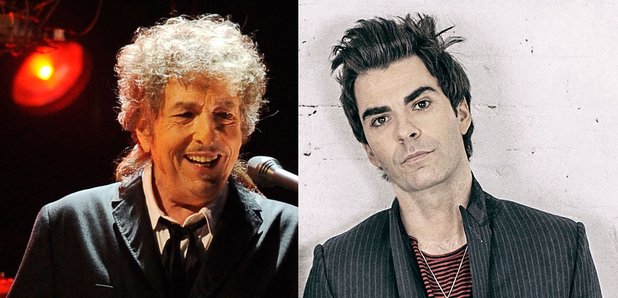 The Nobel Laureate has revealed his penchant for Kelly Jones and the Welsh rockers.
Bob Dylan has revealed a surprising interest in the Stereophonics.
In an interview with The Guardian, the legendary singer-songwriter added the Welsh rockers in a list of "recent" artists he admires.
Asked about his favourite new music, the Blowin' In The Wind singer revealed: "Iggy Pop's Après, that's a good record. Imelda May, I like her. Valerie June, the Stereophonics."
He added: "I like Willie Nelson and Norah Jones' album with Wynton Marsalis, the Ray Charles tribute record. I liked Amy Winehouse's last record."
Despite Bob Dylan being awarded the Nobel Prize For Literature "for having created new poetic expressions within the great American song tradition," it seems he doesn't think he'd ever be influenced by the American songbook himself.
He revealedL "I could be influenced by a part of a melody or a phrase, but that would be about it. I don't think I'd be influenced by anything lyrically."
Meanwhile Stereophonics have revealed that their 10th studio album is complete, with various posts on social media.
The Album is done can't wait for you all to hear! Kelly pic.twitter.com/qgpZcqibKZ

— stereophonics (@stereophonics) March 17, 2017
The Welsh outfit will be no doubt be taking their new material out on the road when they play headline dates at the likes of Victorious Festival, Kendall Calling and Y Not 2017.