No Halloween Plans? Billy Corgan's Tea Shop Will Sort You Out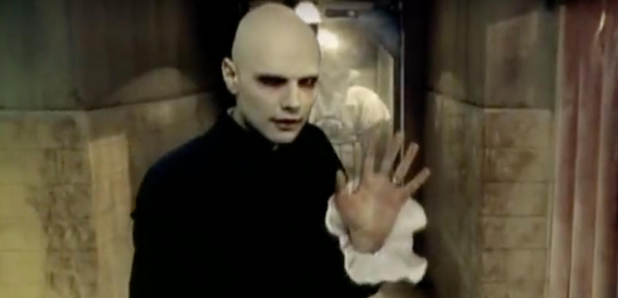 Chicago fans can buy tickets to the Smashing Pumpkins frontman's Halloween party.
Billy Corgan is hosting a Halloween party at his tea room in Chicago. The Smashing Pumpkins frontman - who owns Madame Zuzu's Tea Shop and Art Studio in the city - is advertising a night featuring the "creaky yet congenial host, Count William Corgan".
Attendees of the event can expect tea and desert, and special vintage "peel-apart" picture taken by the man himself.
The advertisement on the tea shop's official website reads: "Join Zuzu's on Halloween Night, Oct. 31 for a special Halloween bash. Your reservation includes: one reserved seat, special servings of ghoulish tea and v-gf dessert, a chance to participate in our (now) annual costume contest, and a vintage-style, peel-apart picture of you taken by your creaky yet congenial host, Count William Corgan. Only the dead could want more!"
With the name Count William Corgan, we'll give you three guesses what the star's going to be dressed up as?
For Chicago fans, or anyone lucky enough to be visiting the windy city, tickets are on sale for $15 (£10).