Smashing Pumpkins: "Britain is ahead of the rest of the world"
8 December 2014, 13:43 | Updated: 8 December 2014, 14:22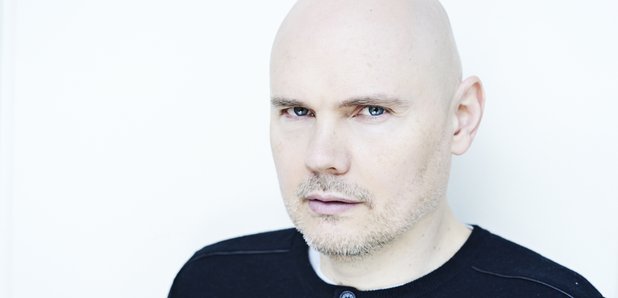 Billy Corgan tells Radio X that the UK still leads the way for the most exciting music on the planet - and it's all down to the fans here.
The Smashing Pumpkins frontman still gets a buzz from coming to Britain and said music lovers here still lead the way for spotting exciting new music.


The Pumpkins frontman was in the Radio X studio to play an exclusive session that you can hear at 7pm tonight (Monday 8 December) during Radio X's Evening Show with
Danielle Perry
.


"I've been coming to London now for about 23-24 years and consistently the English populace is ahead of the rest of the world as far as figuring out what the next musical trends are going to be," said Corgan.

The legendary band's new album Monument To An Elegy is released today after attracting serious buzz on this side of the pond, and Billy says he's delighted.

"It feels good in the sense that we're doing well here, better than we're doing anywhere else in the world. So that tells us it's just a matter of time everywhere else.

"There's a reason a lot of the great bands come out of the UK because people rally behind the newest stuff and get excited about new feels and new vibes."

And he took the chance to reminisce about one of his favourite British bands, one we didn't see coming.

"We were just in the dressing room talking about seeing Happy Mondays and what a great band that was. When you think of all the great music's that's come out of the UK and you compare it to a lot of the American cities, there's just no comparison."