VIDEO: Sam Fender postpones all 2020 live dates until 2021
8 June 2020, 10:40 | Updated: 8 June 2020, 11:19
The Hypersonic Missiles singer has moved all of his upcoming performances this year to 2021 due to the COVID-19 pandemic.
Sam Fender has announced that all of his live shows will now be postponed until 2021.
The Geordie singer-songwriter took to social media this morning (Monday 8 June), to tell his followers that none of his gigs will be taking place.
Sharing a video and poster for new dates, he wrote: "Hope everyone is safe and well in these mental times. What the fuck happened to 2020?! With the current state that the UK is in, we're pushing all shows back until next year - it sucks eggs but it's unavoidable. The silver lining is that by the time these shows come around, there will be loads of new music to play you. And you can only imagine the energy as it will be 13 months since our last show. I haven't gone this long without playing a show since I was 16! We can't wait to get back out there and start sharing music again. So keep hold of your tickets cos it's gonna be insane. See you then. Much love, Sam x".
READ MORE: The heartbreaking story of Sam Fender's Dead Boys song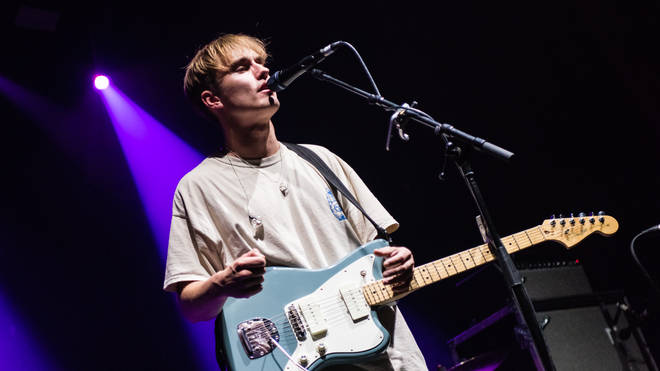 In the video itself, the Hypersonic Missiles singer said: "Hey everybody, as you've probably guessed, all the shows from this year are getting postponed for next year because of the coronavirus.
"That sucks eggs, but they're gonna be the biggest shows ever that I've ever played. So they're gonna be great and it's going to be magical, and we're going to need a time to celebrate once this is all done, so I'll see you there".
He added: "Big love, and look after yourselves. Bye!".
READ MORE: What inspired Sam Fender to write Hypersonic Missiles?
Coronavirus: Festivals and gigs cancelled and affected due to the pandemic
See Sam Fender's newly rescheduled dates for 2021 here:
07/04/2021 BARROWLAND BALLROOM GLASGOW, UNITED KINGDOM
08/04/2021 BARROWLAND BALLROOM GLASGOW, UNITED KINGDOM
11/04/2021 O2 ACADEMY BIRMINGHAM BIRMINGHAM, UNITED KINGDOM
12/04/2021 O2 ACADEMY BRISTOL BRISTOL, UNITED KINGDOM
14/04/2021 VICTORIA WAREHOUSE MANCHESTER, UNITED KINGDOM
15/04/2021 VICTORIA WAREHOUSE MANCHESTER, UNITED KINGDOM
18/04/2021 O2 ACADEMY BRIXTON LONDON, UNITED KINGDOM
24/04/2021 MOTORPOINT ARENA CARDIFF CARDIFF, UNITED KINGDOM
27/04/2021 ALEXANDRA PALACE LONDON, UNITED KINGDOM
28/04/2021 ALEXANDRA PALACE LONDON, UNITED KINGDOM
30/04/2021 FIRST DIRECT ARENA LEEDS, UNITED KINGDOM
01/05/2021 UTILITA ARENA NEWCASTLE UPON TYNE, UNITED KINGDOM
23/05/2021 NEIGHBOURHOOD WEEKENDER WARRINGTON, UNITED KINGDOM
30/05/2021 THIS IS TOMORROW FESTIVAL NEWCASTLE UPON TYNE, UNITED KINGDOM
04/06/2021 EMIRATES STADIUM LONDON, UNITED KINGDOM (supporting The Killers)
05/06/2021 EMIRATES STADIUM LONDON, UNITED KINGDOM (supporting The Killers)