WATCH: Why Mike Kerr Hid In The Toilet From Josh Homme...
24 September 2017, 13:00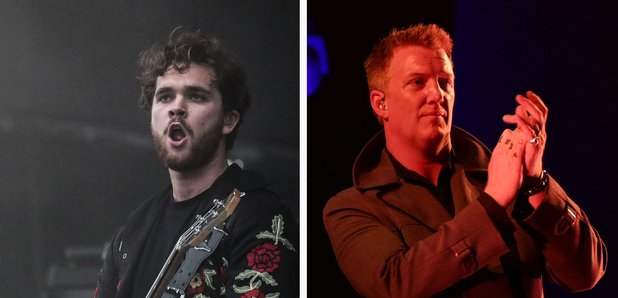 The Royal Blood singer told Radio X's Gordon Smart how he just can't keep up with the Queens Of The Stone Age frontman.
Mike Kerr once hid in the toilet to avoid drinking more tequila with Josh Homme.
Speaking to Radio X's Gordon Smart, The Royal Blood frontman revealed the QOTSA rocker parties so hard, he once had to totally avoid him.
Watch our video to find out more:
"I can't go anywhere near that man without having an unbelievable amount of tequila in my body, admitted the The Figure It Out singer.
"I did hide from him once 'cause I could hear him coming and I was like, 'oh no I'm gonna have to do more tequila,' so I hid in the toilets of the dressing room!"