Royal Blood Have Started "Writing A Few Bits" For New Album
22 February 2018, 11:39 | Updated: 22 February 2018, 13:35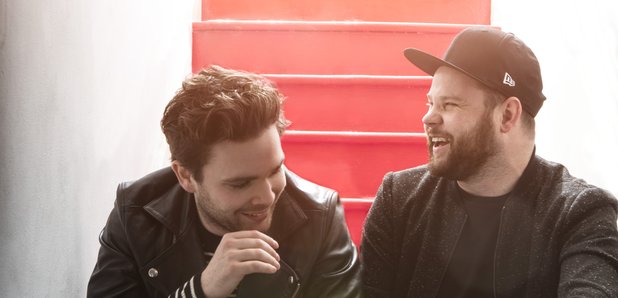 The Figure It Out rockers have teased that they're in the early stages of their third studio LP.
Royal Blood have "written a few bits" of their next album.
The Figure It Out rockers have teased their third studio album is in the works, though their fans shouldn't expect a new album anytime soon.
Speaking to NME at the BRIT Awards: "We've thought about it. We're pretty busy at the moment. We've started writing a few bits, but we're kind of still in the thrust of touring. Until that comes to a close, we won't be embarking on much as of yet.
"We're still living and breathing the one that's out at the moment."
Watch Kerr show off his gig battle scar to Radio X's Gordon Smart:
Royal Blood recently hit the road with Queens of the Stone Age and admitted they have become a "much better band" thanks to the 'No One Knows' hitmakers.
They added: "It was sobering, in a way. They really looked after us, actually. We just hung out a lot. We went for dinner all the time together, and they're just really nice people.
"We got to watch them play every night, and I feel like we've become a much better band because of it."
Watch the frontman explain why he had to hide in the toilet from Josh Homme: