Royal Blood Sales Up More Than 200% After BRITs
27 February 2015, 13:45 | Updated: 27 February 2015, 14:56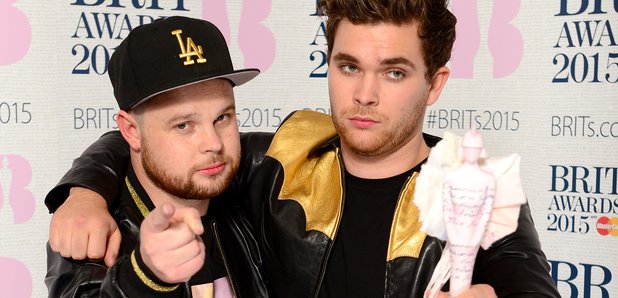 Royal Blood's barnstorming performance and Best British Group award has clearly left an impression as their albums sales shot up 207% this week.
BRIT Awards winners and performers often see sales of their albums increase as they're exposed to the huge TV audience that watch the show. But few acts have enjoyed the kind of boom that Royal Blood seem to be experiencing after the show.
The latest mid-week sales figures show that 209% more copies of Royal Blood the album were sold this week compared to last. The TV audience of 5.8m people was up from last year by 1.2m and a huge number of those have become fans of the Brighton duo.

Even the night's biggest winners, Ed Sheeran and Sam Smith didn't enjoy the kind of sales bump that Royal Blood are getting, which will add to the 280,000 copies already sold of their debut record.

According to the Guardian, Figure It Out jumped into the iTunes Top 30 in the day after the band performed it at the awards ceremony.

Foo Fighters also felt the benefit of picking up a BRIT, as their Sonic Highways sold 48% more copies than last week.