Royal Blood show us what they're really up to in the studio with mini cover videos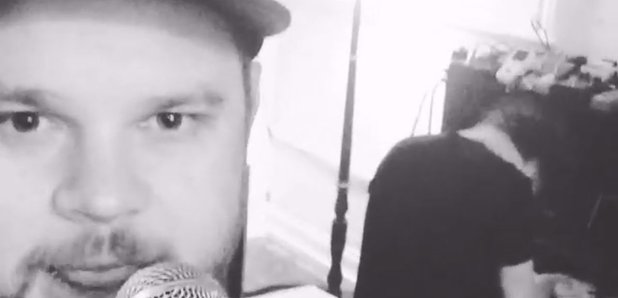 The duo share covers of everything from Coldplay to Elton John.
Royal Blood may have confirmed that fans can expect their new album "roughly next year", but it looks like when it comes to studio time, it's not a case of all work and no play.
The Brighton duo - who've just won a Q Award for Best Live Act - have been sharing studio pics and videos on Instagram, and showing off their skills with mini covers.
With Mike Kerr on piano and Ben Thatcher on vocals, the pair put their stamp on everything from Coldplay's Clocks to Gloria Gaynor's I Will Survive.
Check out their covers so far...
Day 1 = Robbie Williams - Let Me Entertain You
Day 2 = Vanessa Carlton - A Thousand Miles
Day 3 = Gloria Gaynor - I Will Survive
Day 4 = Spandau Ballet - Gold
Day 5 = Elton John - Tiny Dancers
Day 6 = Coldplay - Clocks
Day 7 = Michael Jackson - Earth Song
We're sure the band is just letting off some steam, but if any of these varied influences make it onto the follow-up to their self-titled LP, then it's definitely going to be an interesting one!
Either way, we're sure they'll Figure It Out.