Royal Blood Win At The BRITs: "We Just Plug In And We Go"
25 February 2015, 20:05 | Updated: 26 February 2015, 10:19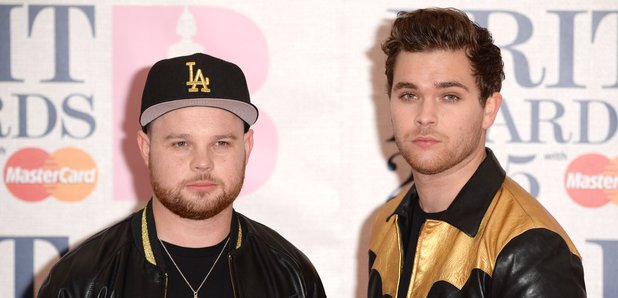 The Best British Group winners tell Radio X's Matt Dyson that they weren't overwhelmed by playing their first BRIT Awards ceremony.
Best British Group winners Royal Blood were in fine form ahead of their performance at the BRIT Awards 2015, saying they forget the crowds focus on connecting with each other onstage.



It's the band's first appearance at the ceremony, where they were amongst the early winners, picking up the gong for Best British Group.

They were also nominated for British Breakthrough Act and Best British Album. The highlight of the night was their live performance that was seen by millions across the globe. Did that phase them? Of course not.

"We're not very experienced at doing this big kind of stuff as a lot of the other people playing here I'm sure are. But you know, we just plug in and we go and try and make a connection with each other and the people watching that are really really far away.

"Hopefully we come away with something valuable!"

Asked by Matt Dyson if they have an Alex Turner-style speech prepared, the band said they didn't. "Obviously he's a true wordsmith," said Mike Kerr, "And I'm a far more simple human being."

"You're more of a pirate!" said bandmate Ben Thatcher.