Royal Blood: success feels "like getting away with a bank robbery"
28 August 2014, 06:00 | Updated: 28 August 2014, 11:54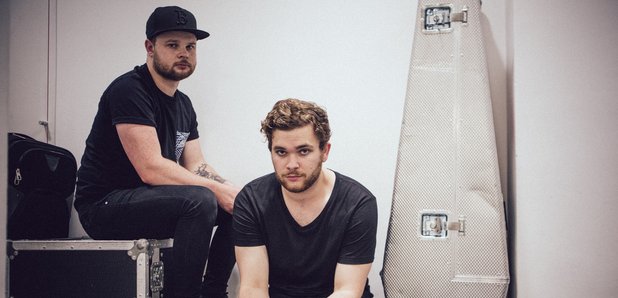 Royal Blood have been speaking to Radio X about their new-found success and the importance of substance rather than style.
The Brighton based duo were talking Radio X's John Kennedy through their self-titled début album on last night's Xposure and admitted their partnership, after years of friendship and musical collaborations, fell together very quickly once the decision to become a band was made.

"We both had ideas kicking around before we played a note," Mike from the band explained.

"We've always demoed, we've always been making music and demoing song ideas but we'd never really been part of a band or any significant project so there was a few things to get us going but once we got those out of the way it was like, yeah, it was easy.

"It was immediate that we were doing something that was special and different from what we've done before. It was just the most fun I think and it didn't really have any agenda other than for the sake of what it was in itself, just playing together and really enjoying it and we just thought it was funny that there was two of us and that I had all these amplifiers.
"It felt like we were getting away with a bank robbery or something. I've never done that or experienced that feeling but I imagine it is very similar."

The band have been hotly tipped following a series of excellent (and very loud) singles - Little Monster, Out Of The Black, Come On Over and Figure It Out.

"I guess the whole sound I had was something that had just built up over time," Mike admitted.

"I think there was part of us that was like 'okay, it sounds big enough' but unless you can make songs out of it we weren't really interested so we weren't really sold on the aesthetic of it at all.

"It was when we had some of these songs that feature on the record that we were like 'okay, this can be a real band now, this is... I dunno, to me anyone can plug into loads of amplifiers and be noisy, it's easy to hide behind that as well so I think we were just really conscious of not doing that and making sure there wasn't a style over substance thing."
Listen to Royal Blood talk Radio X's John Kennedy through Royal Blood, track by track>>