WATCH: The Rolling Stones Talk Trump Election Victory
16 November 2016, 10:43 | Updated: 16 November 2016, 18:15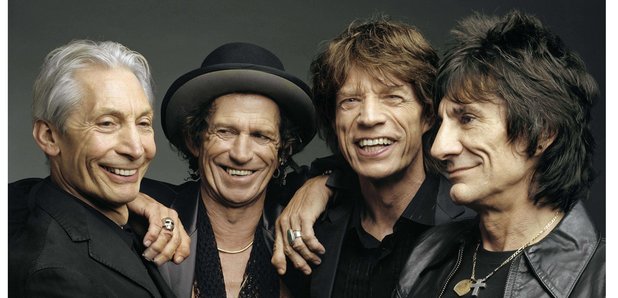 Mick Jagger is "mystified" while Keith Richards says he "ain't going there".
The Rolling Stones have discussed the recent results of the US Presidential election.
In a video uploaded by the Associated Press the Paint It Black rockers talked about Donald Trump's victory, with frontman Mick Jagger revealing: "Everyone outside the U.S is mystified".
Watch the video below:
Ronnie Wood commented on the result, saying it was "mind-blowing" watching from Britain, but he wasn't as surprised by the result after Brexit.
Drummer Charlie Watts thought the property mogul wouldn't be as "radical" in the role as he was during his campaign, while Keith Richards simply called it a "blank spot" and said he wasn't even going there.
Fair dos.
The interview comes after Donald Trump used the band's You Can't Always Get What You Want at his victory speech, despite being previously told to "cease all use immediately".
However, the band took the events in good humour, with Jagger joking that maybe he'd be asked to sing at Trump's inauguration.
Just was watching the news... maybe they'll ask me to sing 'You Can't Always Get What You Want' at the inauguration, ha!

— Mick Jagger (@MickJagger) November 9, 2016
The rockers had no problem retweeting their fans reactions though, including their alternatives for the big job.
@RollingStones pic.twitter.com/iQECpfI65P

— Cheryl Lakes (@ClLakes) November 9, 2016