Bruce Springsteen, Rolling Stones and Depeche Mode Among Top Earning Tours of 2013
16 December 2013, 12:04 | Updated: 16 December 2013, 12:07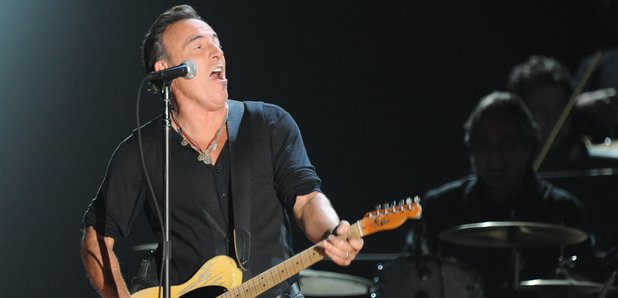 Bon Jovi were the highest earning touring band in 2013, making $205,158,370 from their 90 sell out shows.
Also in the top ten - compiled by Billboard - were Bruce Springsteen on the E Street Band who achieved fourth place after making $147,608,938 from touring in 2013.
The Rolling Stones made $126,182,391 and Depeche Mode made $99,972,733.
The 25 Highest Earning Tours of 2013:
1. Bon Jovi ($205,158,370)
2. Michael Jackson The Immortal World Tour By Cirque Du Soleil ($157,299,100)
3. P!nk ($147,947,543)
4. Bruce Springsteen & The E Street Band ($147,608,938)
5. Rihanna ($137,982,530)
6. The Rolling Stones ( $126,182,391)
7. Taylor Swift ($115,379,331)
8. Beyoncé ($104,358,899)
9. Depeche Mode ($99,972,733)
10. Kenny Chesney ( $90,932,957)
11. Rogers Waters ( $81,305,650)
12. One Direction ($78,311,383)
13. Justin Bieber ($77,423,264)
14. Madonna ($76,752,277)
15. Jay Z & Justin Timberlake ($69,753,905)
16. Paul McCartney ($69,584,403)
17. Fleetwood Mac ($61,899,473)
18. Maroon 5 ($54,354,974)
19. Dave Matthews Band ($52,960,667)
20. André Rieu ($49,983,266)
21. Jason Aldean ($47,814,095)
22. Lady Gaga ($46,957,070)
23. Bruno Mars ( $46,417,795)
24. Luke Bryan ($45,558,589)
25. Iron Maiden ($44,980,749)