Rolling Stones Live At The Marquee Set For Release
8 April 2015, 17:35 | Updated: 10 April 2015, 16:07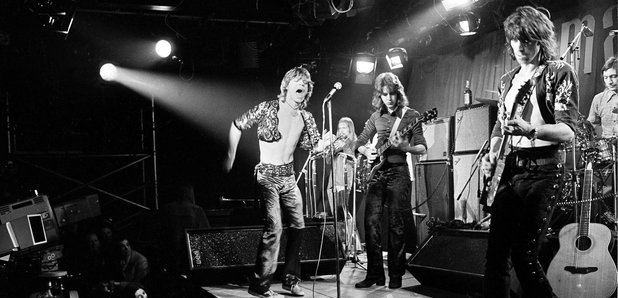 A legendary live set at an iconic music venue in London is set to be released on DVD for the first time.
A live set from the Stones that included some of the first plays of classic tracks like Brown Sugar and Dead Flowers is set to be released on DVD for the first time.

The band's gig at London's The Marquee Club - a venue sadly no longer in existence - was filmed for US TV. It came after the band's Farewell Tour of the UK - so-called because the band was about to relocate to France in protest at high taxes in Britain.
Shot a month or so before the release of their seminal Sticky Fingers album, the film captures the band at their electric best. An intimate show, it features the band debuting some of the best songs of their 1970s output, including the rarely-performed I Got The Blues. It also saw the band play a rousing version of (I Can't Get No) Satisfaction.

The line-up at the time was Mick Jagger, Keith Richards, Charlie Watts, Bill Wyman and Mick Taylor.

It will be released on 22 June across four formats, including LP, CD and DVD.