Mick Jagger's Newborn Son Deveraux Looks Just Like His Dad
19 December 2016, 11:31 | Updated: 19 December 2016, 17:46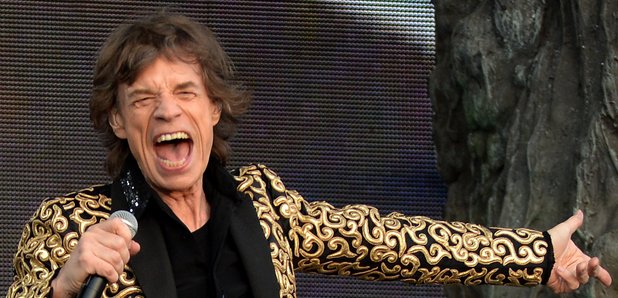 Melanie Hamrick has shared the first image of her child with The Rolling Stones frontman.
The first image of Mick Jagger's son Deveraux has been shared online, and he already bares a striking resemblance to his father.
The Rolling Stones frontman and his 29-year-old girlfriend, American ballerina Melanie Hamrick, welcomed a baby boy on Thursday (8 December) in New York City- giving Jagger his eighth child in total.
After the pair revealed his name as Deveraux Octavian Basil Jagger last week, Hamrick shared a snap of their bundle of joy, which sees him already taking after his father, sporting big blue eyes and full lips.
Mick Jagger's daughter Lizzie - who comes from a relationship with long-term partner Jerry Hall - also shared the same snap on Instagram, writing: "So proud of my beautiful baby brother Deveraux Octavian Basil Jagger".