Mick Jagger Wrote A Memoir In The 80s... But He's Forgotten It
16 February 2017, 17:48 | Updated: 23 February 2017, 18:57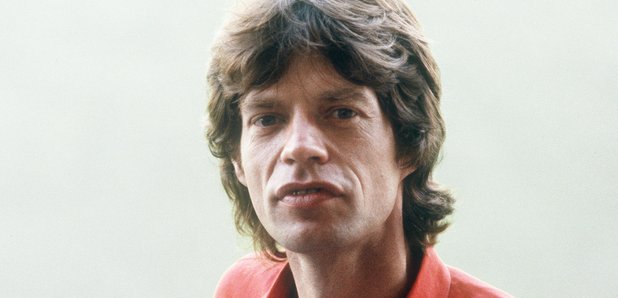 Mick Jagger is one of the few of the great, living rock stars that hasn't penned an autobiography.
He always shied away from detailing the sordid past of The Rolling Stones, leaving a whole industry to churn out hundreds of books about the group.
But hang on, Stones fans. It turns out that Mick actually HAS penned a memoir.
Publisher John Blake - who co-wrote a great Stones biog himself, Up And Down With The Rolling Stones - says that he has a 75,000-word manuscript, written by the singer, "stuck in a secret hiding place".
Despite claiming he'd never tell all, Jagger was reportedly given a £1 million advance in the early 1980s. But apparently Mick couldn't get it together to write the autobiography and shelved the project. However, in 2013 Blake was given this mystery manuscript by "a mutual friend" of his and Jagger's.
Blake writes in The Spectator: "I was dumbfounded. This was the rock 'n' roll equivalent of the Dead Sea Scrolls. So far as I have been able to ascertain, a publisher rejected the manuscript because it was light on sex and drugs."
He says that despite this, the memoir is a masterpiece, going as far to call it "A perfectly preserved time capsule written when the Stones had produced all their greatest music, but still burned with the passion and fire of youth and idealism."
The book tells the story of the band up to 1980 and while it shows Jagger as a thoughtful, dedicated performer, there are still some outrageous moments.
Mick describes buying his extravagant mansion, Stargroves, while tripping on acid in the early 1970s. He tells a tale of riding a horse in the house's grounds and nearly coming a cropper when the animal ran out of control. He even details the ordeal of staring at Keith Richards' skinny arse year after year.
But Blake says that it's unlikely we'll ever get to read the book. Contacting the Stone with a view to publishing the memoir, Jagger claimed that he "could not remember any manuscript" and wanted nothing to do with it.
Never mind. You can always read Keith's book instead.