Mick Jagger & The Stones Respond To Trump's Use Of Music At Victory Speech
9 November 2016, 17:30 | Updated: 9 November 2016, 18:01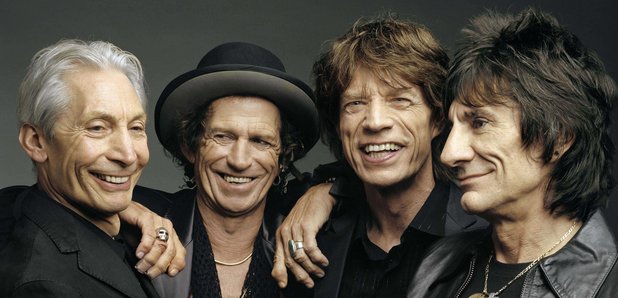 You Can't Always Get What You Want was used at Trump's HQ in New York.
Mick Jagger and The Rolling Stones have responded to Trump's use of their You Can't Always Get What You Want song during his victory speech.
Taking to Twitter, Jagger made a joke about singing at his inauguration, which was subsequently retweeted by the entire band.
Just was watching the news... maybe they'll ask me to sing 'You Can't Always Get What You Want' at the inauguration, ha!

— Mick Jagger (@MickJagger) November 9, 2016
However, the sarcasm may have been lost on some Trump supporters, who replied to the Jumping Jack Flash singer.
@MickJagger HELL YEAH!!!!!!! @realDonaldTrump SHOULD ASK YOU!!!! THAT WOULD BE AWESOME! #USA LOVES JAGGER! #PresidentTRUMP #MAGA

— Deena (@dckolarik) November 9, 2016
Most people seemed to get the point, though, and added their own song suggestions from the Rolling Stones, including Gimme Shelter and Sympathy For The Devil.
@MickJagger Sympathy For The Devil

— mikejgirling (@mikejgirling) November 9, 2016
@DasGiftBerlin @MickJagger Gimmie Shelter

— Bryan17 (@BryanMcalinden) November 9, 2016
The Rolling Stones even retweeted one fan who suggested Keith Richards should be President instead.
@RollingStones pic.twitter.com/iQECpfI65P

— Cheryl Lakes (@ClLakes) November 9, 2016
This isn't the first time Trump has used the the Stones 1969 classic track, with the band even releasing a statement about it back in May.
According to The Guardian, in a statement released on Wednesday 4 May, saw them ask the politician to "cease all use immediately".
Listen to the track below:
Meanwhile, the band are preparing to release their Havana Moon film on Friday which sees them play a historic concert in Cuba, just days after Barack Obama visited to the country.
See their performance of Paint It Black from the gig below:
The Stones' spectacular and historic concert in Cuba, #HavanaMoon, is out this Friday!
Pre-order here: https://t.co/97Fqozctnn pic.twitter.com/LY7rZb52mj

— The Rolling Stones (@RollingStones) November 9, 2016