Mick Jagger To Become Father For The Eighth Time At 72
15 July 2016, 10:30 | Updated: 15 July 2016, 10:47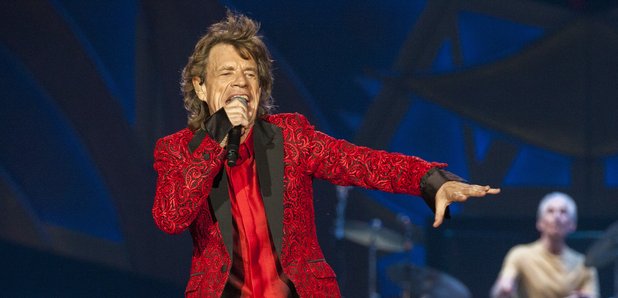 The Rolling Stones frontman is expecting a child with his 29-year-old girlfriend, Melanie Hamrick.
Mick Jagger is set to become a father for the eighth time at the age of 72.
A spokesman for The Rolling Stones frontman has confirmed he is expecting a child with his 29-year-old girlfriend, American ballerina Melanie Hamrick.

Picture: Getty
A source told The Sun: "She's very bright, intelligent, sparky and has her own ideas about how she wants to lead her life. She knows what a great relationship Mick has with all of his children and can't wait for him to be a dad again.
"They are taking the news in their stride."
The outlet added that American Hamrick - who is originally from Williamsburg, Virginia - has no plans to move to London and is instead opting to retire from professional ballet and move closer to family and friends.
The Sun's US source said: "The plan is for Melanie to move out of New York and be based in LA, where Mick spends a lot of time, or Connecticut where she knows people."
The news comes just two months after Rolling Stones guitarist Ronnie Wood became a father to twins, who he shares with his wife Sally Humphreys.
Jagger currently has seven children from five former partners, with their ages ranging from 17-45.
The Rolling Stones have 18 children between the four of them, ranging from one month to 48 years old.
Sir Mick's eldest son, 45-year-old Karis Hunt Jagger, comes from his relationship with Marsha Hunt, while his 45-year-old daughter Jade Jagger, his shared with his ex-wife Bianca.
The singer had four children with ex-partner Jerry Hall (who is now married to media mogul Ruper Murdoch), Elizabeth, 32, James, 30, Georgia, 24, and 19-year-old Gabriel.
His youngest child, Lucas, 17, was the result of a brief relationship with Brazilian model Luciana Gimenez.
Jagger has only been married once, to Bianca Jagger in 1971, but she filed for divorce seven years later citing his adultery as the reason.
The 72-year-old also married Jerry Hall in private ceremony in Bali which was declared unlawful by the High Court of England and Wales.