Keith Richards pays tribute to record label employee killed in Paris attacks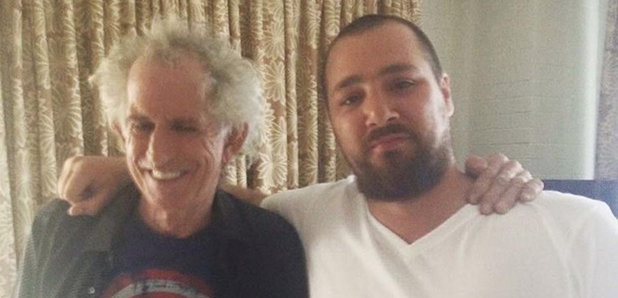 The Rolling Stones guitarist said he was "horrified by the tragic events" that saw Mercury Records employee Thomas Ayad killed last week.
Keith Richards has paid tribute to a record label employee, Thomas Ayad, following his tragic death during the terrorist attacks in Paris last Friday (13 November).
The death of the Mercury Records International Product Manager at the Eagles Of Death Metal gig was confirmed by Universal Music Group CEO Lucian Grainge, who said: "This is an unspeakably appalling tragedy. On behalf of everyone here at UMG, we extend our most profound sympathies to his parents and all of his friends and family."
Keith Richards took to Instagram to post a picture and share his "heartfelt condolences" to Ayad's friends and family. The Rolling Stones guitarist added in his tribute that he was "horrified by the tragic events that took place in Paris last Friday night".
Justin Bieber also paid tribute to the label employee, saying: "Thanks Thomas for everything you did for me. You are appreciated and missed."
Live Nation have also confirmed they are stepping up security across all of their events, writing in a statement:
"The safety and security of our shows, fans and venues continues to be our highest priority. "Due to the recent events in Paris and in an abundance of caution we have implemented heightened security procedures globally. However, because of the sensitive nature of these protocols, we cannot elaborate further on the specific details."