Keith Richards Has Eye Operation
6 January 2012, 18:24 | Updated: 16 August 2013, 09:16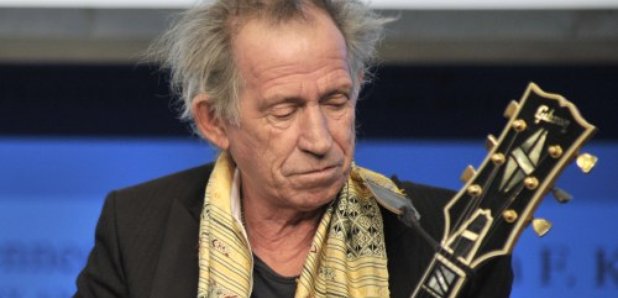 It's thought the Rolling Stones guitarist has had laser eye surgery to correct his failing vision.
The operation means that the 68 year old - renowned for his rock 'n' roll lifestyle - won't have to wear glasses.
He once claimed to have snorted his fathers ashes in a line of cocaine.
The Rolling Stones are set to celebrate 50 years together this year but it's not yet known if they will reform and play shows.
Ronnie Wood from the band confirmed at the end of last year the band were meeting up for a rehearsal but it wasn't thought Mick Jagger would be joining his bandmates and there was no word on if gigs are on the horizon.