Keith Richards' Ex-Partner Anita Pallenberg Dies
14 June 2017, 11:27 | Updated: 15 June 2017, 12:28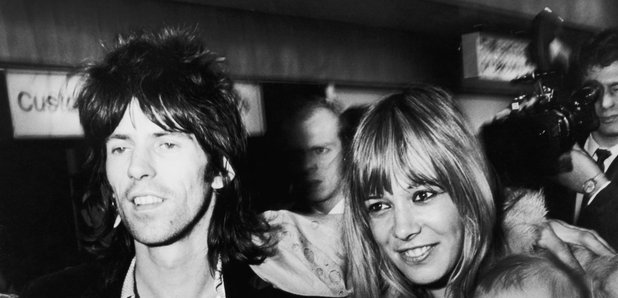 The model, actress and Rolling Stones muse passed away on Tuesday.
Keith Richards' former girlfriend Anita Pallenberg has passed away.
The actress and model - who famously dated The Rolling Stones rocker and has two children with him, Marlon, 47, Angela, 45 - has passed away at the age of 73.
Pallenberg first met the Rolling Stones at their Munich concert in 1965 and ended up dating Brian Jones before she went on to have a relationship with Richards.
Her friend Stella Schnabel appeared to break the news on Instagram, writing: "I have never met a woman quite like you Anita."
Singer-songwriter Bebe Buell wrote in her own Instagram post: "There was none more beautiful, more unique and more inspiring! The official "sixth Stone"... I will love you forever, dearest Anita. Sleep with the special angels, Gods & Goddesses... RIP".
Speaking about her time with the band, she said: "I've always loved the blues and Brian especially was a real blues man. It was more than just pop. I thought they were great, you know.
"In those days. Now I'm not so sure! Somebody like Keith, he's got a future because he can sit up like a blues man until he's 90, he can just strum his guitar and sing his songs and people will always listen; but all this pop stuff. I'm not really interested."
Pallenberg is survived by two children and five grandchildren.