Harry Styles To Play Mick Jagger In The Rolling Stones Biopic?
21 April 2017, 15:03 | Updated: 21 April 2017, 16:39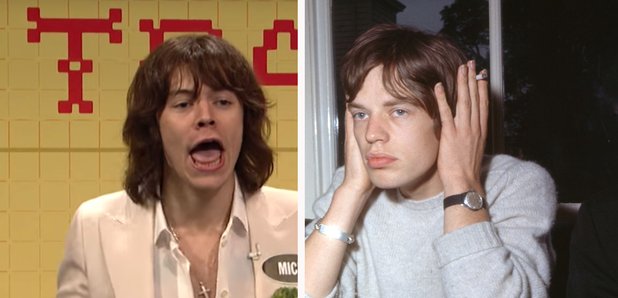 According to reports, the One Direction star hinted he may be set to depict the Paint It Black frontman.
Harry Styles has reportedly hinted he could be set to play Mick Jagger in a film about The Rolling Stones.
As NME reports, the One Direction star appeared on the Graham Norton Show, which airs this Friday (21 April) and was asked to answer questions only using his expression.
When asked if he'll be playing a young Jagger - who he bares a striking resemblance to - in a film about the iconic British band, the Sign Of The Times singer simply gave a smile.
There's no doubting that Styles looks like a young Jagger, and if his appearance on SNL is anything to go by, he can easily act like him too.
Watch him do his best impression of The Rolling Stones frontman on SNL's Celebrity Family Feud: Time Travel Edition:
Photo: YouTube/SNL/