Aerosmith Are Better Than The Rolling Stones... Say Aerosmith
1 March 2017, 17:01 | Updated: 3 March 2017, 14:24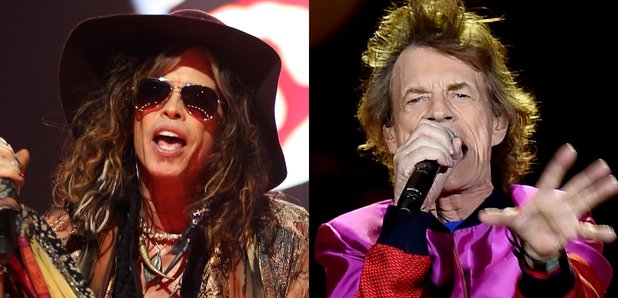 The US band's drummer has claimed that his crew blow Mick Jagger and co off the stage every time.
The title of "World's Greatest Rock 'N' Roll Band" seems to still be hotly contested, even at this late stage in the game.
Now, a member Aerosmith has claimed that even the mighty Rolling Stones can't beat them when it comes to playing live.
Joey Kramer, who has played drums with the 'Smith since the American group were known as The Jam Band in the late 60s, has said he "never cared for the Stones" and that in concert they're "not so good".
He told Classic Rock magazine: "First of all, as far as Aerosmith goes there is no band that has been around for almost 50 years that still has the original five guys in the band.
He went on: "Everybody is always raving about the Stones, saying the Stones this and the Stones that. I've never cared for the Stones.
"They never had anything to offer me musically, especially in the drumming department."
He concluded his rant by saying: "I think if you came to see an Aerosmith concert, people would realise that we play so much better than them that it's silly because they're not so good live.
"I don't think there's a band out there today that does what we do."
Yeah, but Joey - has Mick Jagger ever done this?
In fairness to Kramer, he does have one of the best moments in Simpsons history…
WHAT DO YOU THINK?
Meanwhile, Steve Tyler and co. are set to headline Download festival on Sunday 11 June, playing their last ever UK performance as part of their Aero-Verderci Baby! tour.
The Pink rockers join System Of A Down and Biffy Clyro on the bill, who will play the Friday and Saturday night respectively.
Also confirmed for the three-day event are the likes of Sum 41, AFI and Rage Against The Machine/Public Enemy supergroup, Prophets Of Rage.
Tickets are on sale from downloadfestival.co.uk now.