When Mick Jagger went classic dad on his son's Instagram...
26 July 2019, 12:11 | Updated: 26 July 2019, 12:16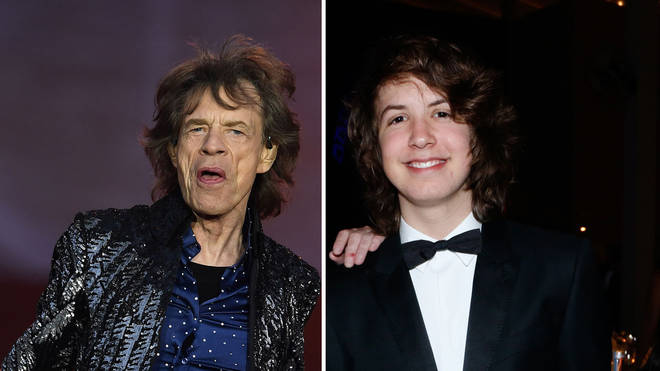 We celebrate The Rolling Stones frontman's birthday by looking back at one of his most embarrassing dad moments.
Mick Jagger may be one of the most famous rock stars in the world, but that doesn't mean he doesn't have his embarrassing moments.
It turns out that when The Rolling Stones frontman isn't running around on stage, he's busy commenting on his teenage son's Instagram.
Like most young people, Lucas Jagger - who the rocker shares with Brazilian model Luciana Gimenez - posts photos of himself having fun with his friends online.
But unlike anyone else in the world, the embarrassing comments he gets from his parents come straight from Sir Mick himself.
See a selection of the 76-year-old's comments below, which include everything from: "Looks like fun" to "Cool pic".
Classic Dad.
And Sir Mick's banter is not limited to behind the keyboard. He's also known to crack a few jokes on stage too, like when he offered up a solution for why Liam Gallagher didn't support them at Old Trafford in 2018.
Watch our video below:
When it came to thanking the Wall Of Glass singer, Jagger quipped about the Manchester legend supporting them in London instead, explaining: "He wouldn't step foot in Old Trafford Stadium, so here we are in West Ham".
And when the Stones finally did play Manchester's Old Trafford, Jagger's jokes had a local theme.
Making a nod to Coronation Street and its former villain Pat Phelan, played by Connor McIntyre, the rocker joked: "We went to the Northern Quarter.
"We went down the Curry Mile and I think I saw Pat Phelan. He was eating some poppadoms!"
READ MORE: How did The Rolling Stones get their name?
READ MORE: What's the story behind The Rolling Stone's famous tongue and lips logo?