Why Keith Richards Isn't Interested In Drugs Right Now...
1 March 2018, 12:19 | Updated: 1 March 2018, 12:53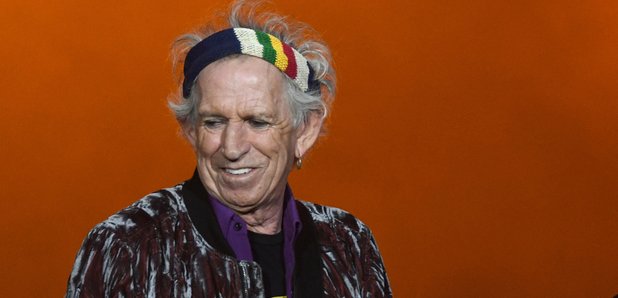 The Rolling Stones guitarist has dubbed narcotics "very institutionalised and bland".
Keith Richards isn't interested in drugs any more because they are too "bland".
The Rolling Stones guitarist is known for his wild partying ways but insists these days his only vices are coffee and cigarettes.
Speaking to The Telegraph, he said: "Drugs are not interesting these days. They are very institutionalised and bland. And, anyway, I've done 'em all."
However, the 74-year-old rocker - who hasn't had a drink since Christmas - admitted he isn't sure how long his sobriety will last.
He told the outlet: "I'm not saying I'm definitely off all of this stuff.
"In six months' time, I might be on it again. But at the moment, for a couple of months, I haven't touched it."
Asked how he finds abstinence, he laughed and said: "It's novel."
Meanwhile, Keef has taken to Twitter to apologise for suggesting his bandmate Mick Jagger needs a vasectomy.
In an interview with The Wall Street Journal, he joked: "Mick's a randy old bastard," adding: "It's time for the snip—you can't be a father at that age. Those poor kids!"
However, after the interview was printed he wrote: "I deeply regret the comments I made about Mick in the WSJ which were completely out of line. I have of course apologised to him in person."
I deeply regret the comments I made about Mick in the WSJ which were completely out of line. I have of course apologised to him in person.

— Keith Richards (@officialKeef) February 28, 2018
See The Rolling Stones newly added 2018 UK dates:
22 May 2018 - London Stadium
25 May 2018 - London Stadium
5 June 2018 - Manchester, Old Trafford Football Stadium
9 June 2018 - Edinburgh, BT Murrayfield Stadium
15 June 2018 - Cardiff, Principality Stadium
19 June 2018 - London, Twickenham Stadium
Lead photo credit: Henning Kaiser/DPA/PA Images