The Rolling Stones May Have Hyde Park Flashbacks
4 July 2013, 18:30 | Updated: 2 September 2013, 00:00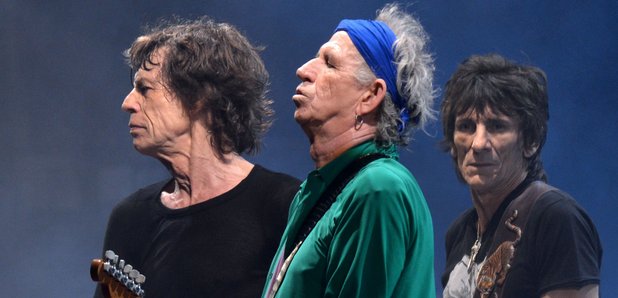 Keith Richards has been telling Radio X that he fully expects to be having "flashbacks" when The Rolling Stones play Hyde Park this weekend.
The band, who headlined Glastonbury last weekend, will perform the first of two shows at the London park… almost 44 years to the day after they played their legendary free show there in 1969. And they will be joined by former guitarist Mick Taylor, who has been making guest appearances at recent dates.

"I've no doubt there'll be some sort of flashbacks and reminiscences or something," he told Radio X's Ian Camfield. "Because after all, that was also Mick Taylor's very first show with the Stones. So I'm sure there will be a couple of moments where it'll all come back to us.

"You always thought with the Hyde Park show, you've done that, you've been there and that it will never happen again. And now here we are... I guess if you hang around long enough, everything happens twice!

"You don't really plan these things particularly. It was only a few months ago that the Glastonbury and Hyde Park things came on the agenda. Then Mick and I and the rest of the boys looked at each other and thought, what could be more appropriate than having a great summer in London and in England?"
You can listen to the full interview below: