Charlie Watts: For Me David Bowie Wasn't This Musical Genius
28 February 2018, 12:47 | Updated: 28 February 2018, 17:52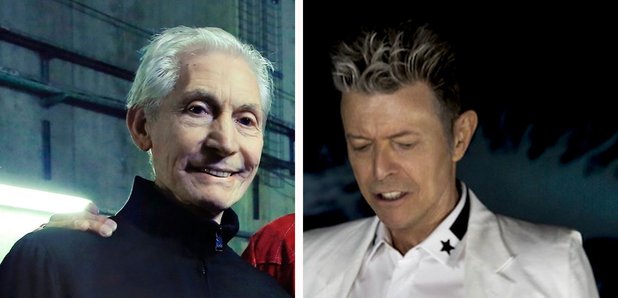 The Rolling Stones drummer revealed he was amazed at the reaction to the icon's death, though he thought "he was a lovely guy".
Charlie Watts is said to have been amazed by the reaction to David Bowie's sad passing.
The Rolling Stones sticksman - who now seven years older than the Heroes icon when he lost his private battle with cancer in 2016 - has admitted he thought Bowie only wrote "a couple of good songs".
Speaking to The Guardian, he revealed: "I thought people would have been very sad obviously, and he was a lovely guy and he wrote a couple of good songs. But for me, he wasn't this musical genius."
Watch this beautiful Bowie tribute below:
Speaking about the Paint It Black rockers' current No Filter tour, and whether it would be their last, the drummer said: "For me, I would like to be standing on Sunday 8 July at the end of the show in Warsaw. That's as far as I can see."
However, speaking about when the rockers finally do call it a day, he mused: "I would hate it to dissolve not amicably. I would like Mick to say, or me or Keith or whoever ... I don't want to do it any more, for whatever reason, and we just say that's it. I wouldn't want it to be an argument or whatever."
See the UK & Ireland dates added to The Rolling Stones No Filter tour:
22 May 2018 - London: London Stadium
5 June 2018 - Manchester, Old Trafford Football Stadium
9 June 2018 - Edinburgh, BT Murrayfield Stadium
15 June 2018 - Cardiff, Principality Stadium
19 June 2018 - London, Twickenham Stadium