WATCH: Why Anthony Kiedis Doesn't Want To Have Sex With Groupies
22 November 2016, 10:38 | Updated: 22 November 2016, 10:39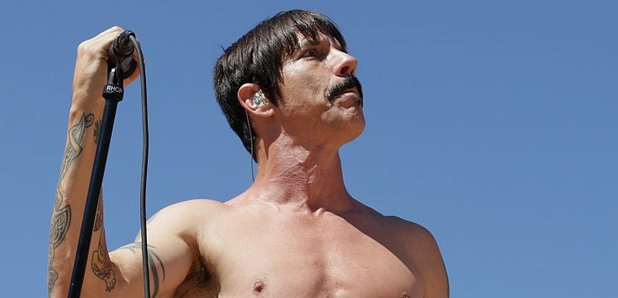 The Red Hot Chili Peppers frontman explains why he finds them "a little less appealing".
Anthony Kiedis has revealed why he's not interested in groupies.
In a recent interview with Musik, the Red Hot Chili Peppers frontman talked about fans who wait outside hotels and his privacy in general.
When asked about female mega-fans, he said: "Groupies, no, they don't get into the hotel. I think the doorman would be fired if he let those people in."
Watch the clip from 02:50 below:
He added: "I have no trouble sending people away in general, because I like my privacy. I think people need to respect everybody's privacy, no matter what the profession, or what the relationship is.
"It's nice to have fans, it's nice to have people of different sexes enjoy the music and the experience, but even when I was first starting this band, the groupie thing didn't really appeal to me because there's something about someone who wants to be with you because of what you do that seems a little less appealing.
The Sick Love singer concluded: "Before we were famous, I think I was more attracted to females in that way, the groupie way, but then the minute we got famous, I was like, this doesn't feel right anymore. It's like the Gift of the Magi, if you will."
Next month sees Anthony Kiedis and co. embark on their UK tour, which includes three dates at London's O2 Arena.
The band have also just revealed their Sick Love single as the next cut to come from their eleventh studio album, The Getaway.
Listen to it here:
Sick Love follows previous singles Dark Necessities and Go Robot.
SEE THEIR FULL UK DATES BELOW:
Monday 5 December - London, The O2
Tuesday 6 December - London, The O2
Thursday 8 December - Glasgow, The SSE Hydro
Saturday 10 December - Birmingham, Genting Arena`
Sunday 11 December - Birmingham, Genting Arena
Wednesday 14 December - Manchester, Arena
Thursday 15 December - Manchester, Arena
Saturday 18 December - London, The O2