Watch Red Hot Chili Peppers' TV Debut In 1984
22 January 2017, 20:30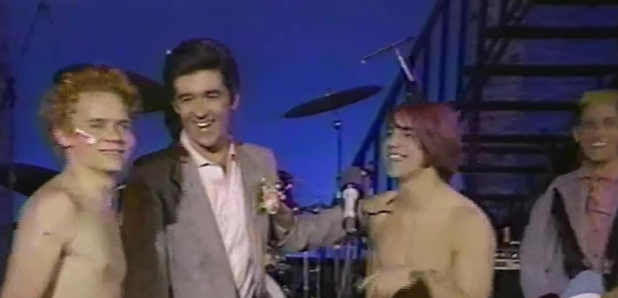 See Flea and Anthony Kiedis in full comedy duo mode in this old-school clip, where they perform Get Up And Jump.
Looking at Red Hot Chili Peppers now, it's hard to imagine them as anything other than the green-tea drinking sages that they are today.
But in the 80s, the old high school pals were outrageous pranksters who were prepared to do almost anything for laughs... including getting naked.
If you still can't quite picture how wild they were, watch them performing Get Up And Jump in what's been dubbed online as their first ever TV appearance.
As you can see from the video, Flea is mischievous and totally uncontrollable, pulling funny faces and swearing on live TV.
And, even when the show host tries to make fun of his hair by telling the audience he's auditioning for Annie, Anthony is right there for him, butting in and calling himself Daddy Warbucks.
That's what friends are for, after all.
They may have been monkeying around, but the performance definitely proves the undeniable energy of the band.
Photo: YouTube/cenitri