WATCH: Red Hot Chili Peppers Unveil Dark Necessities Video
17 June 2016, 10:52 | Updated: 16 August 2017, 09:35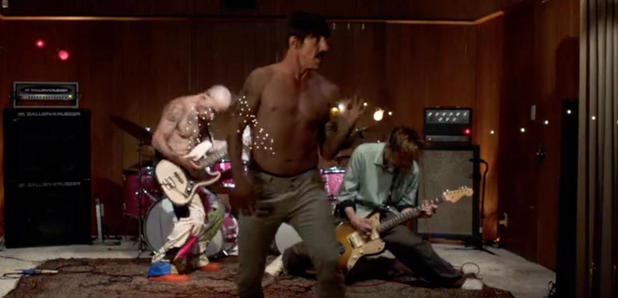 The band shared the Olivia Wilde-directed video on their official Facebook page.
Red Hot Chili Peppers have unveiled the official video to their Dark Necessities single.
The song is the lead track to come from the band's eleventh studio album, The Getaway, which is out today.
The Olivia Wilde-directed video, which sees the band perform, follows an all-female skateboarding crew.
Watch it below:
Meanwhile, Anthony Kiedis told Radio X how he helped revive a baby during the shooting of Carpool Karaoke.
Speaking to Chris Moyles, the Red Hot Chili Peppers frontman recalled the incident, when he was handed a child who had difficulty breathing.
Watch him describe the incredible event below:
The Dark Necessities singer explained: "We had a very interesting unscripted moment. We danced-off, we tied and then we were going to celebrate with some Mexican food on the corner.
"And a woman came out of her house holding a child, saying 'my baby, my baby, my baby can't breathe!'
"We all ran across the street. The lady thrust the baby into my arms. The baby was not breathing."
He continued: "I thought, 'i'm going to try and do a little baby CPR real quick to see if I can get some air into this kid.
I tried to open the mouth. (It was) locked shut. So I started rubbing the belly, bubbles started coming out of the mouth, the eyes rolled back into place. The ambulance showed up and I handed the baby over, who was breathing and fine."
"Then we went back to shooting Carpool Karaoke."
Wow.
"That's not all the hero got up to, getting topless and beating James Corden to a wrestling match.
All in a day's work for Anthony Kiedis.
Watch the band and James Corden singing their greatest hits below:
Meanwhile, the band are set to release their eleventh studio album tomorrow, on Tuesday 17 June.