WATCH: RHCP Go Disco As Anthony Kiedis Bares All & Shares A Kiss In Their Go Robot Video
9 September 2016, 13:36 | Updated: 9 September 2016, 13:37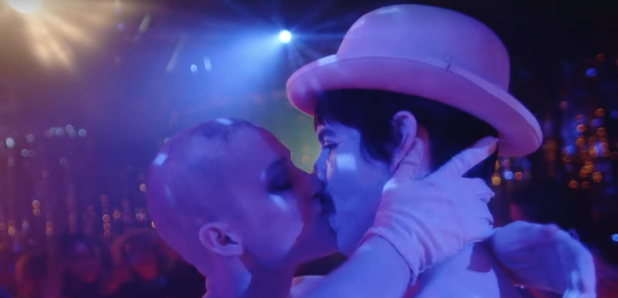 The Californian funk-rockers go all-out in the Saturday Night Fever-inspired video to their latest single.
Red Hot Chili Peppers have unveiled the disco-inspired video to their Go Robot single.
The Tota Lee-directed promo sees Anthony Kiedis don white body paint and very little else as he takes to the streets. He even manages to get a cheeky kiss at the end of it.
Watch the video, which the band unveiled on their official Facebook page, below:
The Dark Necessities recently announced their first UK tour in five years, where they'll play the likes of London's O2 Arena with support from J-pop, metal trio, Babymetal.