Red Hot Chili Peppers to Release EP
20 April 2012, 12:09 | Updated: 15 August 2013, 11:54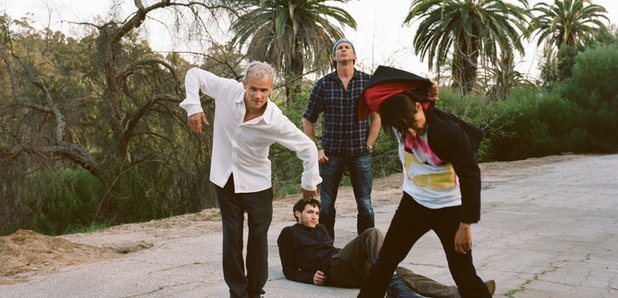 It will feature their versions of songs by other former inductees - including The Ramones, Iggy and the Stooges, David Bowie and The Beach Boys.
The digital only release is called We Salute You and is out May 1.
The track-listing is:
A Teenager in Love (Dion and the Belmonts)
Havana Affair (Ramones)
Search & Destroy (Iggy and the Stooges)
Everybody Knows This is Nowhere (Neil Young) [live]
I Get Around (The Beach Boys) [live]
Suffragette City (David Bowie) [live]
The band are back in the UK this summer for their huge outdoor shows at Knebworth and the Stadium of Light in June.