Red Hot Chili Peppers to Release 18 New Tracks
18 June 2012, 18:43 | Updated: 21 August 2013, 17:37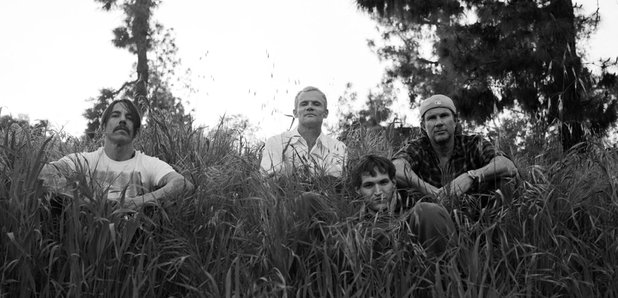 The songs will be released in pairs (an A side and a B side) over the next six months, both as downloads and on 7" vinyl.
Each will feature cover artwork by Kelsey Brookes, and when combined together, form one massive piece of artwork.
Release dates are:
August 14 - Strange Man on the A-side and Long Progression on the B-side.
September 11 - Magpies and Victorian Machinery.
October 2 - Never Is A Long Time and Love Of Your Life.
November 6 - The fourth pair of sides, titles TBC.
December 4 - The fifth pair of sides titles TBC
December 18 - the sixth pair of sides titles TBC.
The final two releases will be released early next year.