WATCH: Red Hot Chili Peppers & James Corden Go Topless & Wrestle On Carpool Karaoke
14 June 2016, 09:53 | Updated: 15 June 2016, 12:17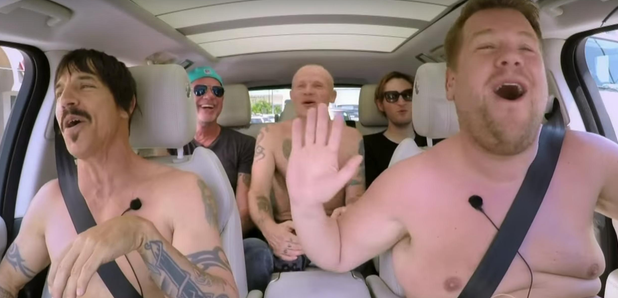 The band sang their Dark Necessities single and some of their greatest hits, including Can't Stop, Californication and Under The Bridge.
Red Hot Chili Peppers have taken part in James Corden's Carpool Karaoke.
The video sees the band sing their Dark Necessities single, along with huge hits Can't Stop, Give It Away, Californication and Under The Bridge.
The funk-rockers teased their appearance in The Late Late Show segment last week, posting a picture with British presenter.
Watch it below:
James Corden and Anthony Kiedis also did a spot of wrestling on a stranger's front lawn... as you do.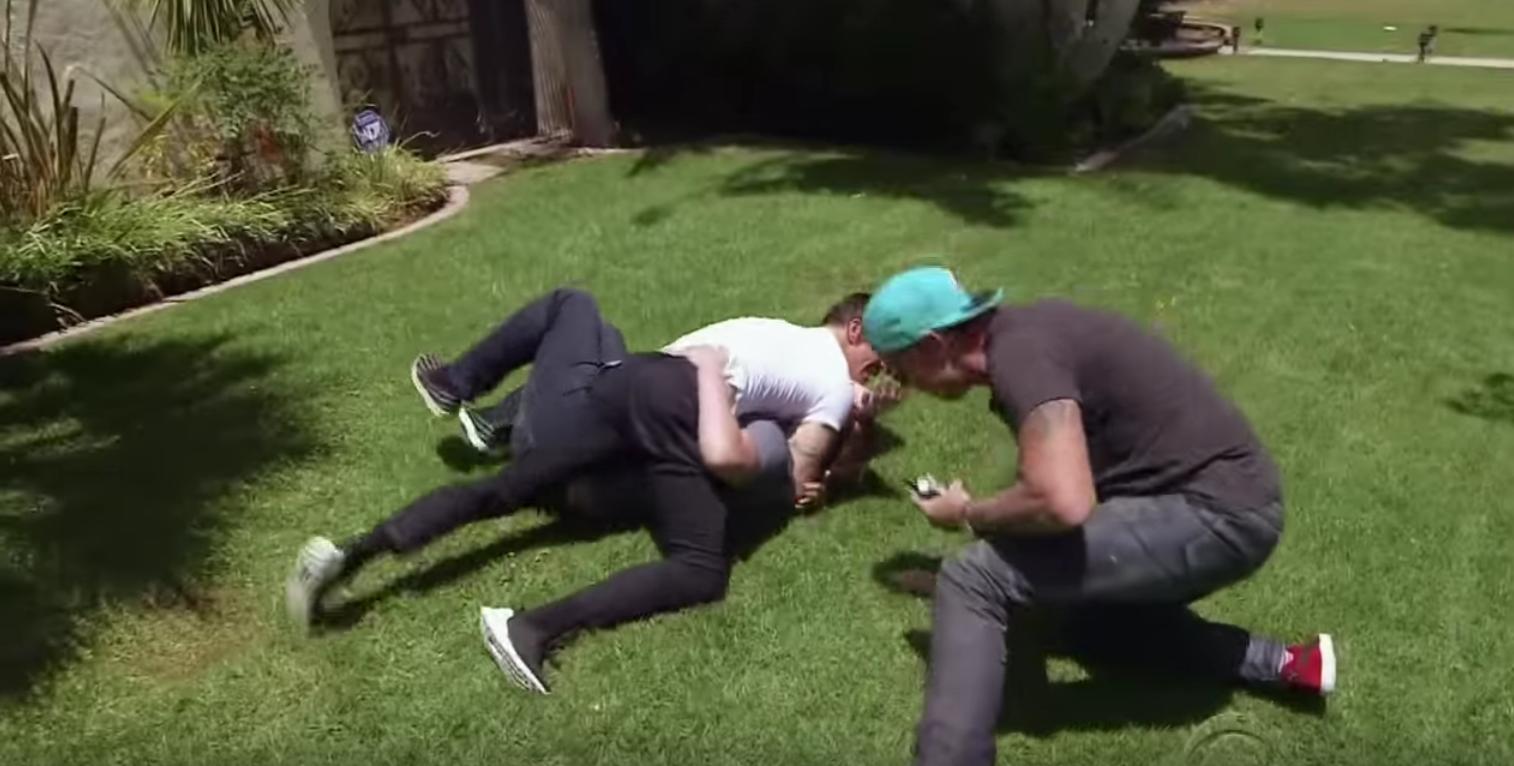 The British presenter, Kiedis and Flea then bared their chests for the latter half of the segment, as a nod to the band's penchant for going nude.
They didn't quite make it down to the single sock though!
Their appearance comes just before their eleventh studio album, The Getaway, is released on 17 June.