RHCP's Josh Klinghoffer Talks "Scary" Hate From John Frusciante Fans
29 September 2016, 11:45 | Updated: 29 September 2016, 11:50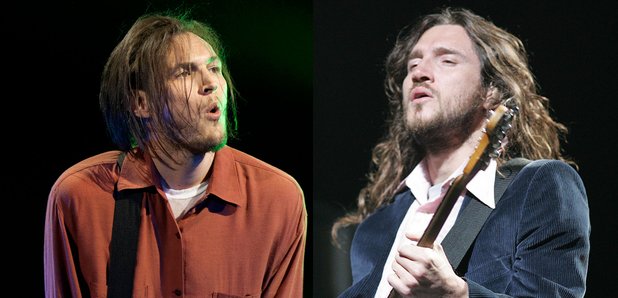 The Red Hot Chili Peppers rocker revealed there's still a lot of people "devoted" to their former guitarist.
Josh Klinghoffer has opened up about the hate he still receives from John Frusciante fans.
The RCHP guitarist, who officially replaced the former axeman in 2009, has talked about the pitfalls about following such a much-loved bandmember.
Speaking to the Daily Record, last month, he revealed: "I still continue to get flak. The internet is a scary place.
"You can't help but notice a nasty comment on YouTube when you go there to look at a live performance video of yourself or some footage of how the band used to play a song"
The Dark Necessities rocker added: In the back of my head, when Flea initially asked me to join the band, I considered everything – including all the flak I might get from people who are devoted to my predecessor."
He concluded: "You have to keep reminding yourself that it is make believe and doesn't really reflect the way everyone thinks – positive or negative."
Klinghoffer is previously quoted as saying that anyone who compares them is an "idiot".
When asked by Russian outlet, Metro News, if the constant comparisons were annoying, he replied: "Of course it gets annoying. On one hand it's an honour for me to be part of this band, and be mentioned in the same breath as Frusciante.
"But all these comparisons are simply absurd. We are two totally different people. I have never tried to emulate his technique – and, of course, I was not trying to get him to leave the band."
He added: "Seriously, anyone trying to compare us is an idiot."
Meanwhile, the Chilis have announced a UK tour, which ends at London's O2 Arena on 18 December 2016.
The funk rockers will be supported by Japanese trio, Babymetal, who bassist Flea said will make you "dance like a wildebeest".
Find out more about the band below: