WATCH: Red Hot Chili Peppers Cover The Smiths And "F*ck It Up"
25 May 2016, 12:14 | Updated: 25 May 2016, 12:27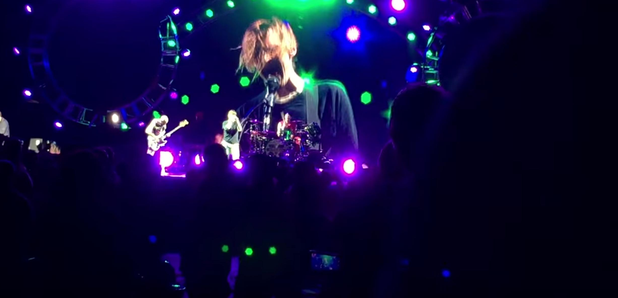 The band's guitarist Josh Klinghoffer admitted he started something he couldn't finish...
Red Hot Chili Peppers have covered The Smiths live.
The California funk-rockers returned to the stage at Ohio's Rock On The Range festival this weekend, where guitarist Josh Klinghoffer treated fans to a short rendition of The Smiths' That Joke Isn't Funny Any More.
However, Klinghoffer gave up soon after making a mistake, telling the crowd: "I knew I'd fuck it up".
Watch the video below:
The four-piece are back on tour, after being forced to cancel dates due to Anthony Kiedis suffering from intestinal flu.
Speaking to ET Canada about his condition, Kiedis said: "I'd rather play deathly ill than not at all but in this particular instance I was starting to go down to the ground."

According to the outlet, the By The Way singer added that he was "good, but not great".
Meanwhile the Chilis are on the cusp of releasing their eleventh studio album, The Getaway, on 17 June 2016.
Listen to the lead track for the album, Dark Necessities, performed live in Ohio below:
Picture: YouTube/RHCPtv 5