RHCP Drummer Angers Brazilian Football Fans After Putting Strip Down Jeans
12 November 2013, 16:24 | Updated: 12 November 2013, 16:28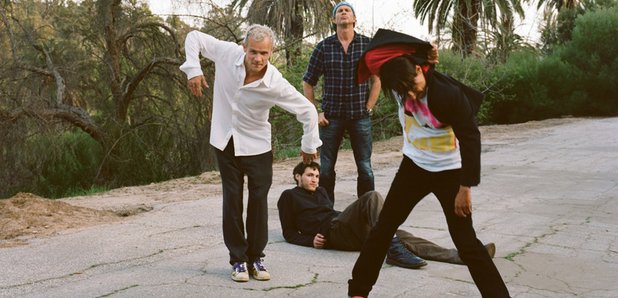 Red Hot Chili Peppers drummer Chad Smith has had to apologise after wiping his bottom with a Brazilian football team's strip.
It happened during a drum clinic in the South American country last week.


The drummer ended up getting death threats after the video footage turned up online of him putting a Flamengo shirt down the back of his jeans at a Hard Rock Café in Belo Horizonte, the home of their big rivals Cruizero.
I want to apologize for my inappropriate antics at the drum clinic,my joke about team rivalries went too far. Flamenco fans...I'm sorry.

— Chad Smith (@RHCPchad) November 8, 2013
It comes after the Bloodhound Gang got into trouble for similar scenes.
Bassist 'Evil' Jared Hasselhoff put the Russian flag down his pants on stage in Ukraine, saying "don't tell Putin".
It led to the band being banned from performing at a Russian festival they were due to play. Jared and frontman James Franks were then accused of "inciting hatred in an organised group" by Russia's Investigative Committee.
Ukraine also banned Hasselhoff from visiting for five years after videos were published online of him urinating on stage on a Ukrainian flag.