RHCP's Chad Smith Dressed Up As The Pope For Halloween
1 November 2016, 16:23 | Updated: 2 November 2016, 11:09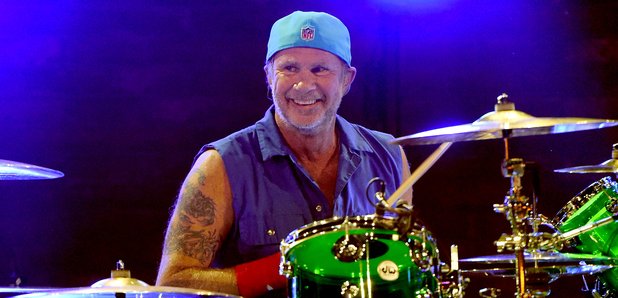 See the Red Hot Chili Peppers drummer's unholy outfit choice here.
Chad Smith went BIG for Halloween this year, by dressing up as one of the most famous figures in the world.
However, it wasn't a superhero or a fellow rockstar he emulated at Red Hot Chili Peppers' Hollywood gig last week, but the Pope himself.
See him rock out on the Chili Peppers' Instagram post below:
Swapping his trademark tee and backwards baseball cap for papal headgear and a robe, Smith even stood up to bless the crowd.
May the Holy Ghost be with u.. happy Halloween! pic.twitter.com/GuJVXKR6W6

— Chad Smith (@RHCPchad) October 31, 2016
We're not sure what the Vatican will think, but the sticksman clearly has a sense of humour.
You could say he even got into the spirit of things.
Thanks Chad.