Anthony Kiedis Strips Down To A Codpiece In Red Hot Chili Peppers' Go Robot Teaser
30 August 2016, 13:40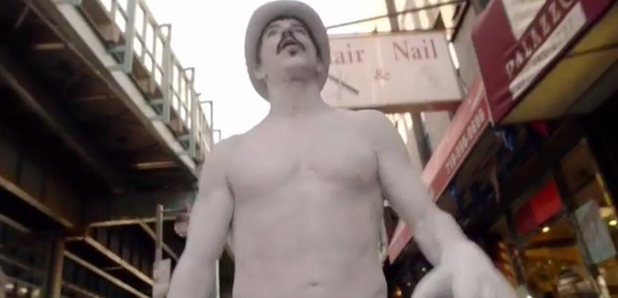 The video teaser for their second single sees the frontman covered head-to-toe in white body paint.
Red Hot Chili Peppers have unveiled a teaser video for their upcoming Go Robot single.
The clip, which was posted on their official social media accounts, sees Anthony Kiedis covered in white body paint and wearing nothing but trainers, gloves, a top hat and a codpiece.
See it here:
The single, which is available to stream now, is set for official release on 7 October.
Listen to the funky, disco-inspired track below:
The band - who have just headlined Reading and Leeds Festivals this weekend, have also announced they'll be playing a UK Tour for the first time in five years.
Speaking to Radio X, Flea said the tour will "elevate" and "uplift".
He explained: "Anything that we do, every show that we play, every note that we that we do in any context, I always feel like I'm just scratching the surface of what's possible.
"What's the point of living if you're not trying to get better at it? It's my mission. Our lives will be over in a flash and I hope to use mine as meaningfully as I can."