Red Hot Chili Peppers Announce Album Plans...Then Delete Them
3 February 2015, 15:30 | Updated: 3 February 2015, 15:46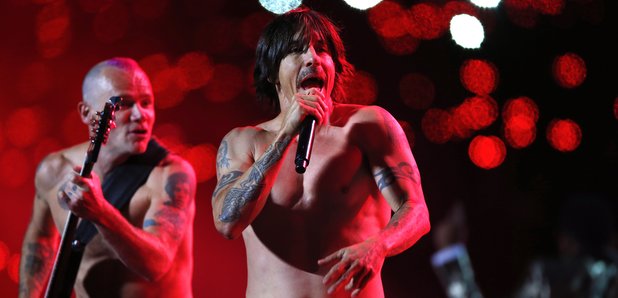 Flea apparently Tweeted details of the band's new album and its big name producer...only to delete the Tweet soon after.
Red Hot Chili Peppers fans have been waiting four years for the band to make a new album and now it looks they've finally got some news - after Flea mistakenly Tweeted about it.

The bassist posted: "Bout to start recording. Danger mouse producing....Let's hang soon." A number of fans picked up on the Tweet but it was quickly deleted and Flea hasn't commented on it since.


Danger Mouse to produce new @ChiliPeppers record? #rhcp #dangermouse #music pic.twitter.com/yTKflVsGob

— Kevin Coyne (@the_kevin_coyne) February 1, 2015


Danger Mouse produced Turn Blue by the Black Keys and Songs of Innocence by U2 in the past year, but if the report is true, this would be the first time he's produced a Red Hot Chili Peppers album.

In December, Anthony Kiedis confirmed that Rick Rubin, who's worked with the band for more than 20 years, would not be producing the upcoming album.