Red Hot Chili Peppers' Flea Is Now A Beekeeper
17 August 2015, 11:55 | Updated: 17 August 2015, 12:18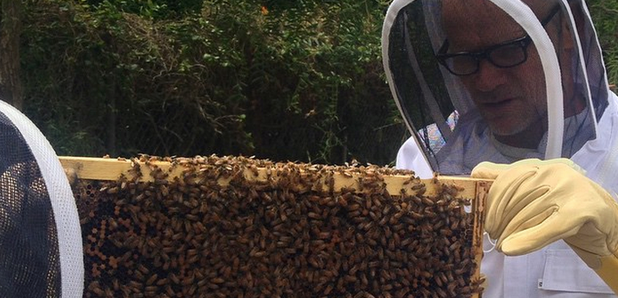 The iconic bassist has taken up the hobby whilst the band are not touring.
In a report from TMZ, Red Hot Chili Peppers' Flea is now a beekeeper. The bassist has had three hives installed into his garden, each housing roughly 60,000 bees.
Judging by his Instagram photos, Flea is very fond of them.
Apparently he was inspired to take up the craft after learning about their rapidly declining numbers and the effect this will have on the environment. Last year, US beekeepers reported a loss of around 40% of their bee population.
Good work Flea!
Red Hot Chili Peppers are reported to be working on a new album, although no details have been revealed.