Red Hot Chili Peppers' Anthony Kiedis Injured On Tour
8 February 2017, 12:18 | Updated: 23 February 2017, 19:08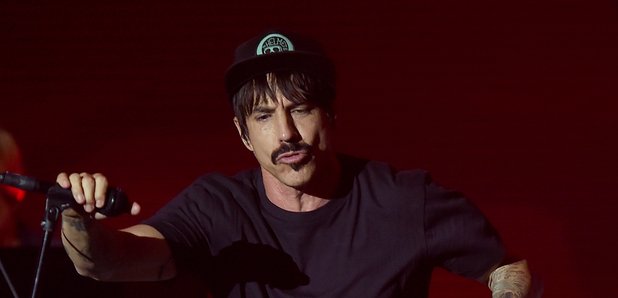 The Dark Necessities frontman has revealed he's torn a tendon on stage.
Anthony Kiedis is suffering with a "torn tendon" in his ankle while on Red Hot Chili Peppers' world tour.
In an interview with ET Canada, he revealed: "I'm always getting banged up, and hurt, and repairing, and recovering, and hurting, and it's just normal.
"At the moment, I have a torn tendon in my ankle from spinning around night after, but it'll heal."
The Dark Necessities frontman might be unfazed by his injuries, but it seems he still gets nervous before shows and still almost throws up from nerves.
"I'd be a little bit lost without the nerves," he says. "I'd want to be borderline ready to throw up from nerves, and then I'm ready to go."
The By The Way singer hasn't had much luck with his ailments of late, in December the band were forced to postpone their Dublin shows due to the frontman suffering from stomach flu.
The band were due to perform at the Irish Capital's 3Arena on December 20 and 21, but had to put the shows on hold until the new year.
At the time Chad Smith revealed the medical emergency was "really scary", but assured fans Anthony was "on the mend".
At the time, he said: "His stomach was killing him (and) It was really scary. So we went directly to the hospital and we were really upset we couldn't play for the fans, but also more worried about him. I really appreciate all the well wishes. People sent so much stuff."