RHCP's Josh Klinghoffer Really Wants You To Stop Comparing Him To John Frusciante...
13 July 2016, 16:14 | Updated: 13 July 2016, 16:16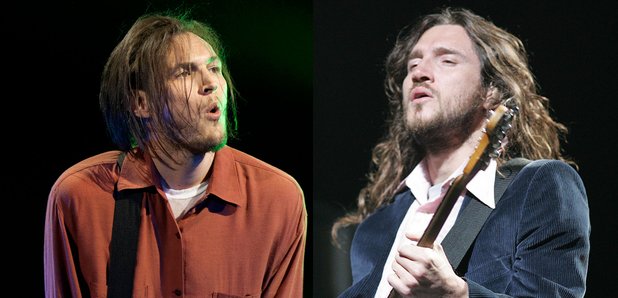 The Getaway rocker thinks anyone who tries to compare him with the former Chilis guitarist is an "idiot".
Josh Klinghoffer has branded comparisons made between him and former Red Hot Chili Peppers guitarist John Frusciante as "simply absurd".
The Dark Necessities rocker - who replaced Frusciante to become a full-time band member in 2009 - has said anyone who compares them is an "idiot" and has denied trying to get him to leave the band.
When asked by Russian outlet, Metro News, if the constant comparisons were annoying, the guitarist said: "Of course it gets annoying. On one hand it's an honour for me to be part of this band, and be mentioned in the same breath as Frusciante.
"But all these comparisons are simply absurd. We are two totally different people. I have never tried to emulate his technique – and, of course, I was not trying to get him to leave the band."
He added: "Seriously, anyone trying to compare us is an idiot."
Talking about Frusciante's current relationship with the band, Klinghoffer revealed it was "not good and not bad," but pledged he'd definitely like to work with him again.
He explained: "He tried as much as possible to distance himself from the group – and I had to learn to live in it. Our paths diverged. Some day we'll be able to communicate well again."
Meanwhile Anthony Kiedis has revealed he misses his former bandmate during an interview on an Argentinian television show.
Watch his interview below:
Speaking to La Viola, he said: "My experience with John was one of the most wonderful and easiest people to make music with."
He added: "I miss him, but I also accept the separate lives."