Red Hot Chili Peppers' Flea Responds To Fox Jibes: "They're All Welcome To Hate Us"
31 August 2016, 11:32 | Updated: 31 August 2016, 11:34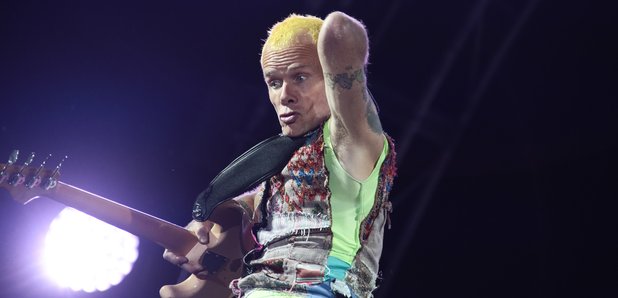 Presenter Greg Gutfeld previously called them the worst band on the planet and then the entire universe.
Last week, Fox news presenter Greg Gutfeld used Flea's jam with Koko the Gorilla as an excuse to insult the Red Hot Chili Peppers, calling them the "worst band on the planet".
If that wasn't enough, the brazen co-host of magazine show, The Five, later corrected himself, saying they were actually the worst band in the universe.
However, in an interview with NME, bassist Flea has risen above the remarks, saying they don't "faze" him.
He explained: "I remember seeing a poll recently that said people who watch Fox News knew less about world affairs than people who watch no news at all. It's clearly a funny programme. It doesn't faze me, not really."

He added: "I heard that. It's funny. I don't care. They're all welcome to hate us. God bless 'em."
After hearing about Flea's latest comments, Greg Gutfeld did the decent thing... and took it all as praise for his show, of course.
Watch his latest response in this video, uploaded by Consequence of Sound, below:
How modest.