Red Hot Chili Peppers Reveal How David Bowie Turned Them Down Like "A True Gentleman"
12 July 2016, 13:42 | Updated: 12 July 2016, 13:52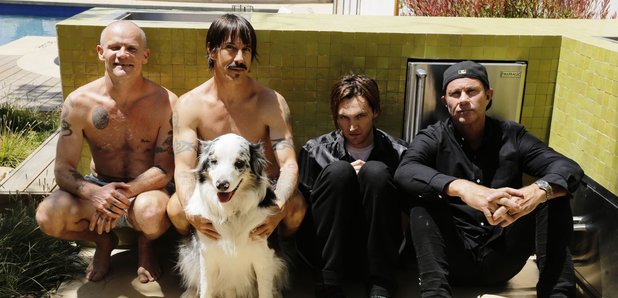 Anthony Kiedis says the late icon wrote "kind letters" to the band.
Red Hot Chili Peppers previously revealed that David Bowie turned down the opportunity to work with them.
However, in a new interview with Classic Rock, the Californian funk rockers have described how - despite not wanting to produce their By The Way and Stadium Arcadium albums - the late British icon wrote letters explaining why.
As reported by Team Rock, frontman Anthony Kiedis revealed to Classic Rock: "He wrote us extremely thoughtful, kind letters explaining why he couldn't – whether he was busy or just into something else at the moment.
"But a true gentleman, not a guy who just blows you off without an explanation."
RHCP bassist Flea previously paid tribute to the Heroes singer following the news of his passing, with a tattoo on his arm.
Watch him reveal the inking below:
Red Hot Chili Peppers may have achieved superstar status and be on their eleventh studio album, but it seems they're still not instantly recognisable to everyone.
The band were mistaken for Metallica by airport customs at a Belarus airport recently, despite the bands looking and sounding completely different.
According to Flea, although they tried to set the record straight several times with customs officials, the airport staff made them sign their Metallica merchandise anyway.
Good to see that even rock bands are scared of pushy customs officers.