Red Hot Chili Peppers' Anthony Kiedis Addresses Drug Claims
1 June 2016, 10:00 | Updated: 1 June 2016, 10:57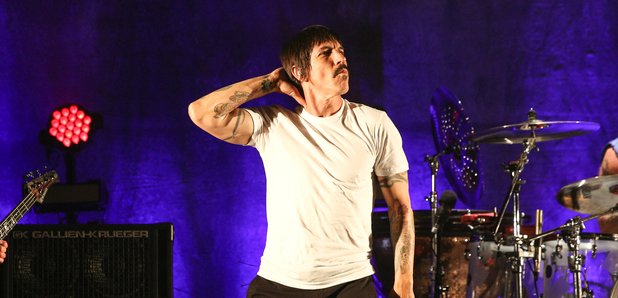 The Chili Peppers frontman has shut down rumours of a drug relapse.
Red Hot Chili Peppers' Anthony Kiedis has dismissed claims that his recent illness was drug-related.
As reported by the Toronto Sun, The By The Way frontman has shrugged off rumours of a relapse after being rushed to hospital due to a bout of crippling intestinal flu.
Speaking on Australia's Channel 7 on Sunday Night about the response to his illness and the rumours it sparked, the rocker said: "I felt more care than anything else".
He added: "I got a lot of messages in the mail; it just seemed like people did care. My friends called, people I hadn't spoken to for years called, but what people assume or think about using (drugs), I could care less. It didn't faze me at all."
Talking about his sobriety, the Dark Necessities star said: "I happen to love being sober, I also loved being wasted at times.
"Being sober for me is a pleasure, I get a lot of joy out of it; it works for me. I get to surf, I get to hang out with my son, I get to play music, I get to be OK."
Kiedis previously spoke to Canada ET about his health and described the situation that led to his hospitalisation below:
Meanwhile, the band are preparing to release their eleventh studio album, The Getaway, on 17 June 2016.
Listen to their track of the same name, which is the second cut to come from their forthcoming album, below: